Nearly 100 Chinese steelmakers adjusted their prices upwards on Monday amid record costs for raw materials like iron ore.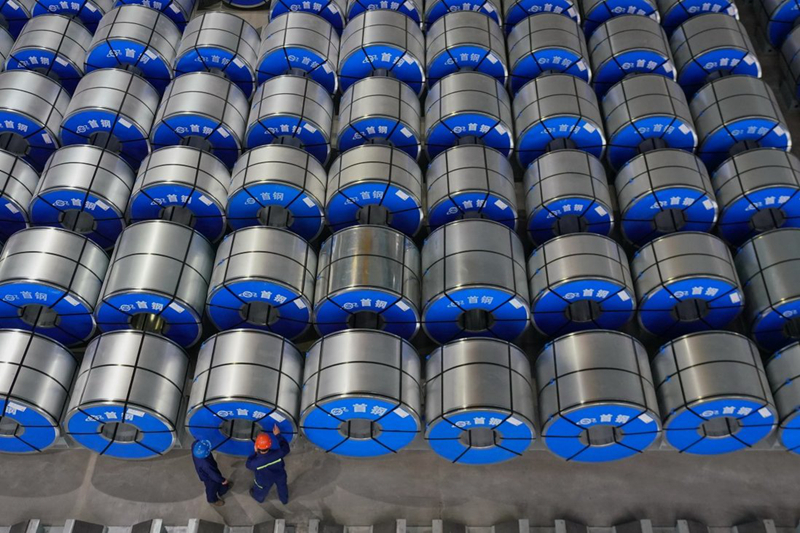 Steel prices have been climbing since February. Prices rose 6.3 per cent in April after gains of 6.9 per cent in March and 7.6 per cent the previous month, according to the South China Morning Post's calculations based on China's domestic steel price index, which is published by the Steel Home consultancy.
      As of last Friday, steel prices were up 29 percent for the year to date.
      The spike in prices will threaten a range of downstream industries, as steel is a key material used in construction, home appliances, cars and machinery.
      The decision by Chinese steel mills to fire up prices amid soaring raw material costs has raised concern about inflation risks in the world's second largest economy and the impact this may have on smaller manufacturers who cannot pass on higher costs.
      Commodity prices are above pre-pandemic levels in China, with the cost of iron ore, one of the main ingredients used to make steel, hitting a record high of US$200 per tonne last week.
      That prompted nearly 100 steelmakers, including leading producers such as Hebei Iron & Steel Group and Shandong Iron & Steel Group, to adjust their prices on Monday, according to information posted on industry website Mysteel.
      Baosteel, the listed unit of China's largest steelmaker Baowu Steel Group, said it would raise its June delivery product by up to 1,000 yuan (US$155), or more than 10 percent.
      A survey of the China Iron & Steel Association, a semi-official industry body representing most producers, found that reinforcing bar used in construction soared 10 per cent to 5,494 yuan per tonne last week, while cold-rolled sheet steel, mainly used for cars and home appliances, rose 4.6 per cent to 6,418 yuan per tonne.
---
Post time: May-13-2021