Since the global international travel is not all open for the time being, the customer will inspect the goods by finding a professional third-party inspection agency. And according to the inspection report presented by the agency to sign the inspection report, arrange the shipment. On April 21, 2020, we tested our Cold Formed Equal Angles/U-Channel Purlin Machine together with the inspector from Tata Projects Limited, who was commissioned by our client.
Name: Cold Formed Equal Angles/U-Channels Purlin Machine: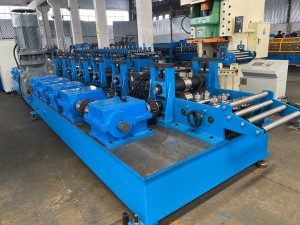 a. Double Head Uncoiler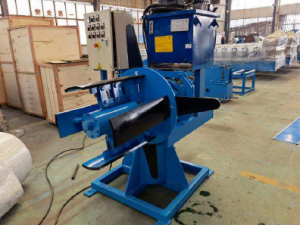 b. PLC Control System
c. Checking of Feeding & Levelling
d. Equal Angles Forming Process
e. U-Channel Forming Process
f. Checking of Finished Products
g. Spare Parts
The machine has been tested by the third party and confirmed that there is no problem. It is ready for delivery and will be shipped to African customers soon.
---
Post time: Apr-29-2021