Electrode Rods Production Line
Product Detail
Product Tags
Electrical welding rod production line series has advanced production technology, product quality is stable and high production efficiency, high speeds, and make the coating thickness uniformity, smooth, dense, the advantages of stable quality, also can make the pressure of electrode coating, transfer, grinding head grinding tail, printing, drying and packing process to realize full mechanization and automation, such as is currently the major electrode production enterprise much-loved electrode device.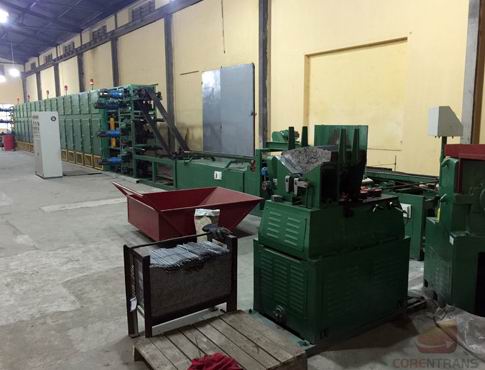 Welding electrode making procedure:
Wire drawing process → Wire cutting process → Flux mixing process →Flux coating process → Drying process → Printing process →Packing process
Introduction of product operation steps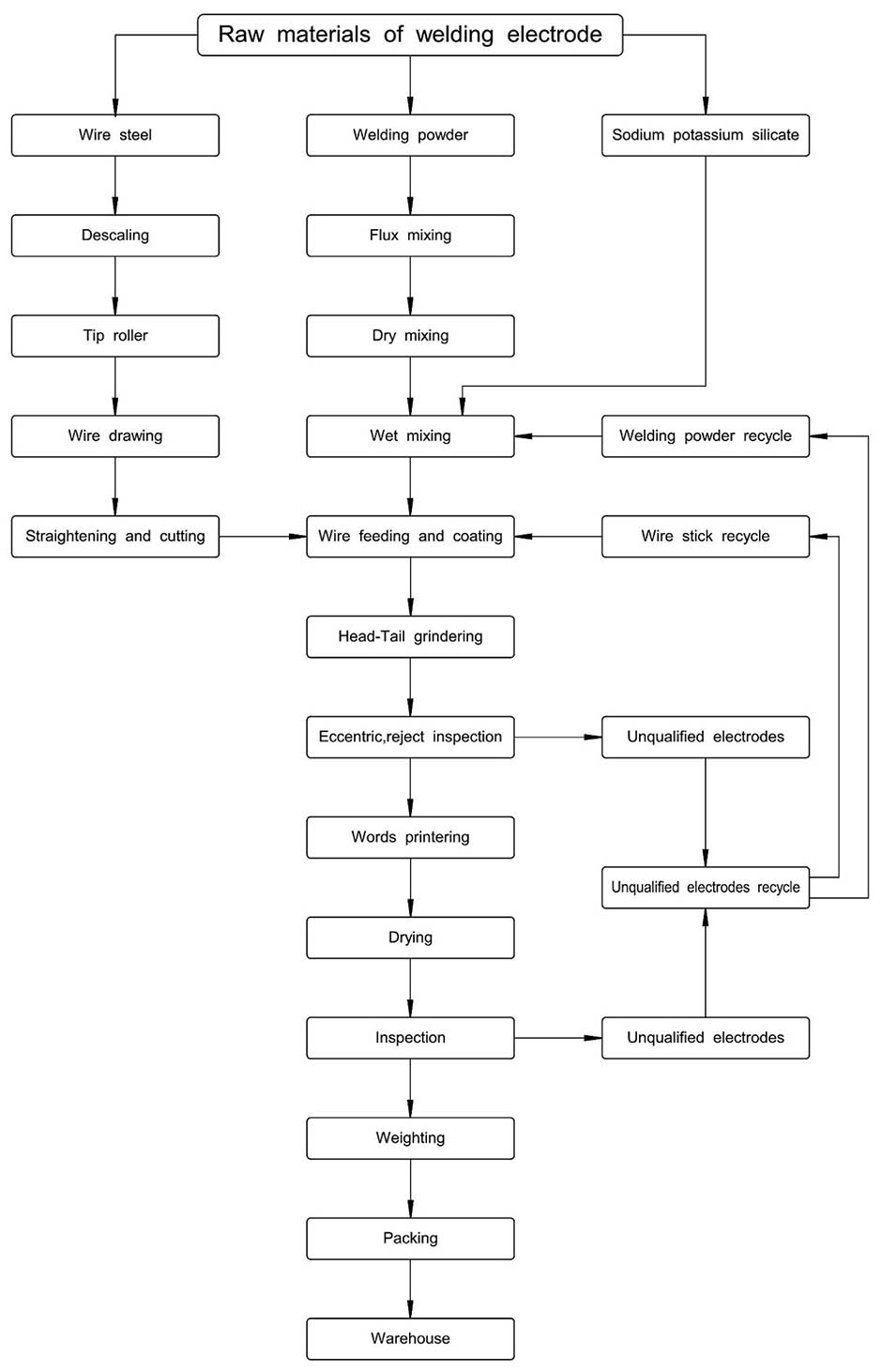 The manufacturing process of welding electrode mainly includes three parts:
Core processing, Coating preparation and Electrode Pressure Coating.
The various welding electrodes with powder (ore, ferroalloys and chemical products, etc.) according to the proportion of welding rod formula for ingredients, can be weighed manually or electronic computer control electronic scale for automatic weighing. The ingredients are mixed dry in a mixer to make it uniform, and then slowly poured into the appropriate amount of water glass (as a binder), stirred into a certain viscosity of the coating, can be sent to the press coating machine to press the welding rod.
The welding rod press coating machine is a joint equipment. It' s role is to mix the wet paint press coating from the welding core, and the welding rod clamping end and the lead arcs end processing, so that the shape of the welding rod.
| | |
| --- | --- |
| Name | Welding electrode production line |
| Function | Automatically production for electrode |
| Products | e6013, e7018 |
| Certification | CE, ISO9001 |
| Material | low carbon steel wire, galvanized wire or ribbed wire. |
| Voltage | 380v/50HZ (as Customers' Request) |
The electrode production technology is mature, the formula is professional, the process is excellent, the electrode arc stability, high melting rate, slag removal. The electrode has a stable arc, high deposition rate, good slag removal, high weld strength, and excellent welding performance.
---
Previous:
Straight Wire Drawing Machine
---