High Quality Cold Rolling Tube Mill Latest Product Steel Pipe Making Machine
Product Detail
Product Tags
High Frequency ERW Tube & Pipe Mill Machine
Product Overview
ERW Tube & Pipe Mill Machine Series are the specialized equipment to produce high-frequency straight seam welded pipe and tube for structural pipe and industrial pipe with Φ4.0~Φ273.0mm and the wall thickness δ0.2~12.0 mm.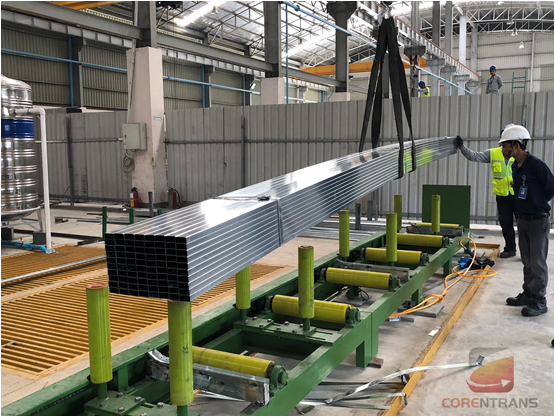 The whole line can reach high precision and high speed through optimization design, best materials choice, and accurate fabrication and rolls. Within a suitable range of pipe diameter and wall thickness, pipe production speed is adjustable.
The products are mainly pipes and tubes used in
petroleum, petrochemical, construction, shipbuilding, car making, electric power, mining, coal, machinery manufacturing industries.
{Steel strips} →→Double-head un-coiler →→Strip-head Shearer & TIG Butt welder station →→ HORIZONTAL SPIRAL ACCUMULATOR →→Forming M/C (Main driving unit① +Flattening Entry unit + Breakdown zone + Fin pass zone + Seam guide unit + High-frequency induction welding system + Squeeze welding roller unit + Outside scarfing unit + Zinc spray patching system for welded seam(optional) + Horizontal ironing stand) + Emulsion water Cooling section + Sizing M/C (Main driving unit② +Sizing zone + Speed testing unit + Turk straightener + Vertical pull-out frame) →→ NC Cold flying saw under computer control→→Run-out table →→{Stacking & packing
section(optional)
---
Previous:
Expanded Metal Machine
---