Metal Deck Roll Forming Machine
Product Detail
Product Tags
Metal Deck Roll Forming Machine is a color-coated steel plate that is cold-rolled into various wave-shaped pressed plates. It is suitable for industrial and civil buildings, warehouses, special buildings, roofs, walls and interior and exterior wall decoration of large-span steel structures. It has the characteristics of light weight, high strength, rich color, convenient and quick construction, anti-seismic, fireproof, rainproof, long life and maintenance-free. It has been widely used.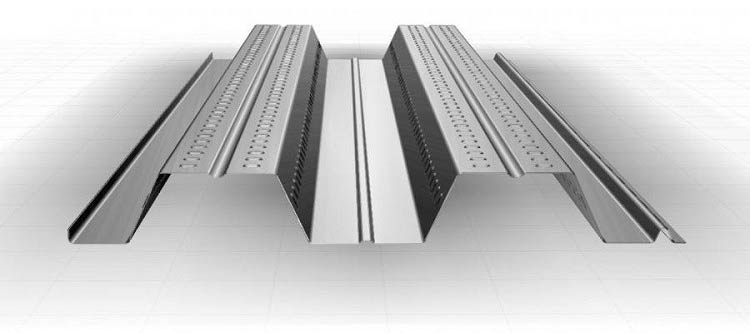 Introduction of product operation steps
This Metal Deck Roll Forming Machine has high strength and large wave width. It bonds well with concrete and it is used in high-rise buildings. It not only saves steel plate formwork, but also saves investment. Deck floor panel is used for high-rise building panel, which has many advantages such as high volatility, high strength, high atomization and low cost.
1、In the use stage floor bearing plate as the concrete floor slab of the tensile steel, also improves the stiffness of the floor slab, saving the amount of steel and concrete.
2、The surface embossing of the pressed plate makes the maximum bonding force between the floor bearing plate and concrete, so that the two form a whole, with stiffening ribs, so that the floor bearing plate system has high bearing capacity. 

A floor bearing plate is a pressed and formed steel plate used to support concrete for floors and is known as a profiled steel plate. It is widely used in power plants, power equipment companies, automobile showrooms, steel workshops, cement warehouses, steel offices, airport terminals, railway stations, stadiums, concert halls, grand theaters, hypermarkets, logistics centers and the Olympic Games. Steel buildings, such as gymnasiums and stadiums.
The equipment runs stably, the operation is simple, the processing procedure is fine and complex. Lightweight structure, reasonable design, insist on serving customers with high quality products.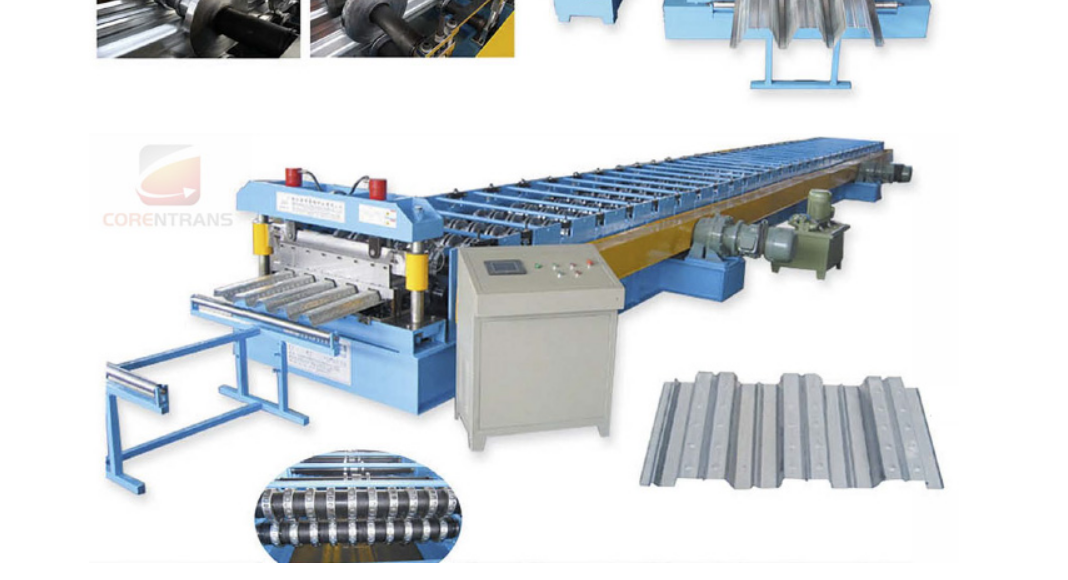 The chart of process flow: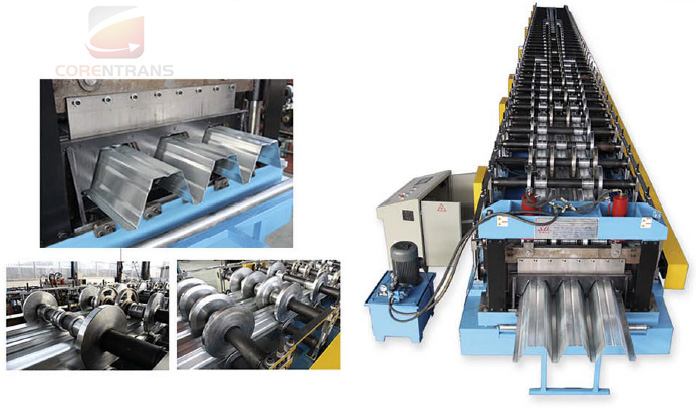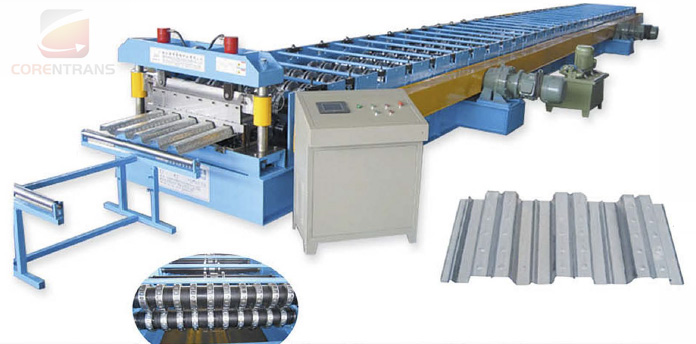 No.

Item

Description

1

Machine structure

Wall board structure

2

Total power

Motor power-11kw x2

Hydraulic power-5.5kw

3

Roller stations

About 30 stations

4

Productivity

0-15m/min( excluding cutting time)

5

Drive system

By chain

6

Diameter of shaft

¢85mm solid shaft

7

 

Voltage

380V 50Hz 3phases (Customized)

8

 

Container need

40HQ container
Down Pipe Forming Machine
CAP Ridge Forming Machine
Door Frame Forming Machine
Guard Rail Forming Machine
---
Previous:
Tile Roll Forming Machine
---