SPARE PARTS & CONSUMABLES
Product Detail
Product Tags
Spare parts & consumables
We provide all kinds of tooling, shafts, motors, transmission boxes, electrical parts, various brands of available spare parts, also customized spare parts; please inform us of the model or product pictures. We provide the most appropriate accessories and services.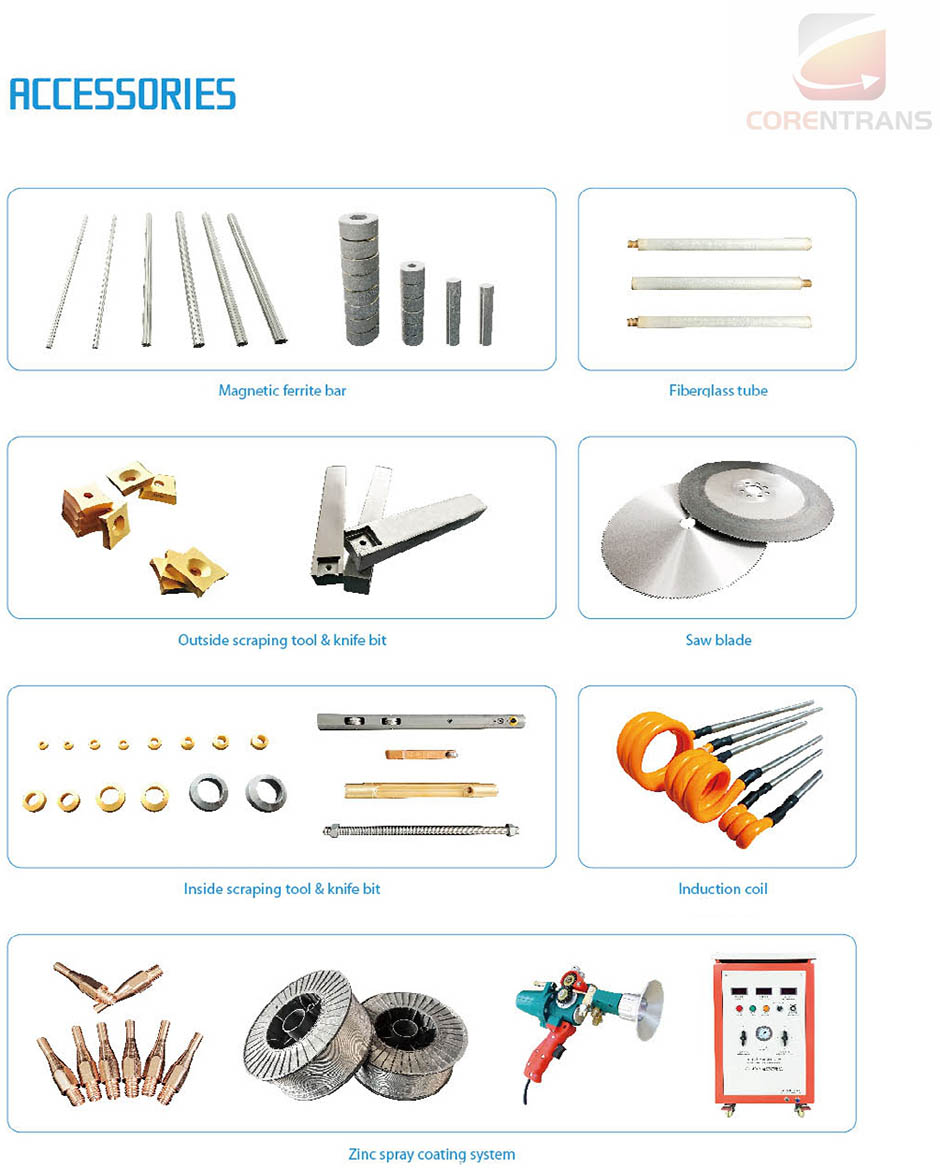 Magnetic ferrite bar

Fiberglass tube

Outside scraping tool & knife bit

Saw blade

Inside scraping tool & knife bit

Induction coil

Zinc spray coating system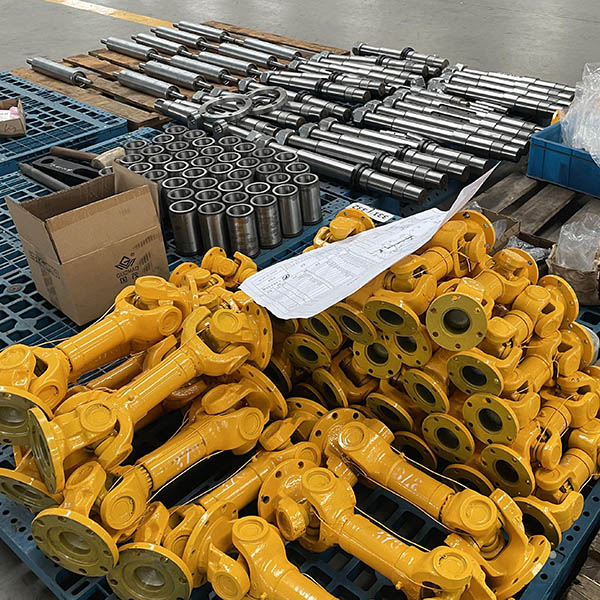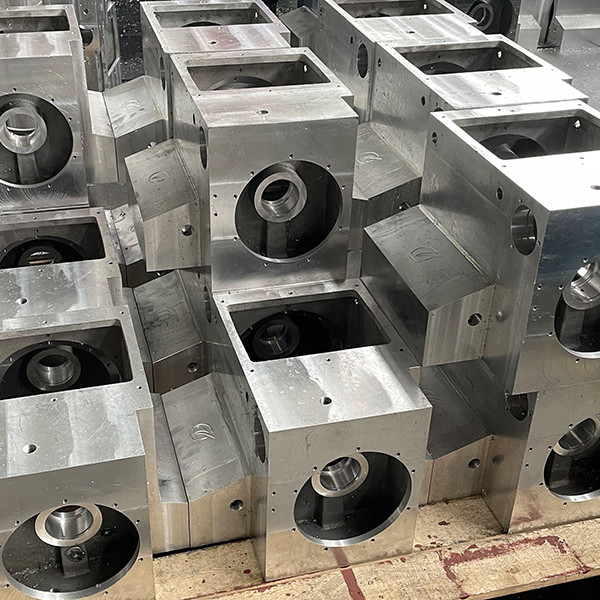 Equipment needs cleaning and maintenance, and accessories need to be replaced in time.
For ERW Tube Mill's Mechanical maintenance and operation:
a.Once a week to check emulsion and cooling station to make up water and oil.
b.Pay attention to the lubrication adding of bearings, gear speed-reducing box and rack. If lubrication in gear speed-reducing box is less than 5000Hr, then need to change; grease adding once a week.
Our mould adopts CNC system, high precision process Material use Cr12mov, SKD11, D2, after special heat treatment, hardness up to 61-63HRC For round pipe production, Roundness within 0.05mm; For square pipe production, flat surface sharp angle, after polishing, the surface can be mirror.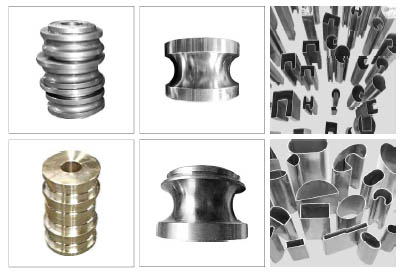 For Stainless-steel Pipe Making Machine's Mechanical maintenance and operation:
a. Please do not place tools, screws, etc. on electrical appliances, such as pumps, to avoid electric shock.
b. It is strictly prohibited to enter the equipment for installation and maintenance, or to put your hand between the vertical or horizontal rollers to pull the material while the equipment is running.
c. After turning on the equipment, carefully check if the motor, reducer, gearbox, vertical and horizontal rollers operate normally without abnormal sound and vibration.
d. There should be adequate access and lighting around the system for safe operation and maintenance.
e. When performing welding debugging, the operator shall wear heat-proof gloves and goggles.
f. Keep equipment clean.
g. Provide adequate ventilation where necessary.
h. Ensure clear pathways and adequate lighting.
---
Previous:
Cut to length line
---