Wheelbarrow Production Line
Product Detail
Product Tags
The Layout of Wheelbarrow Production line
Step 2   Hydraulic Press Machine (315 tons) : Drawing the outline of the bucket of wheelbarrow.
●Press body Integral forged 45# steel, quenching and tempering.
●High efficient, safe operation, easy in installation and maintation.
●High quality steel plate welded with accuracy and stability.
●Multi-rod design ensures the depth and shape of the pressed product.
●Construction sites
●Gardeners
●Landscaping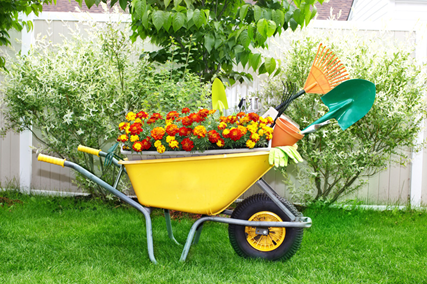 A wheelbarrow is used to ease the stress of moving from one place to another with loads. wheelbarrow can be used for taking concrete from the mixing plant to its destination but where a small quantity of concrete is required. It can be used to transports what they need like the mulch, shrubs, trees, gravels among others from one location to the other.
Parameters of Hydraulic Press
NO

NAME

UNIT

315 TONS (PRESS)

200 TONS (SHEAR)

1

Nominal force of upper cylinder

KN

3150

2000

2

Output of lower cylinder

KN

1000

-

3

Return force

KN

300

-

4

Effective stroke of slider

mm

800

600

5

Ejection stroke

mm

350

-

6

Max. pressure of hydraulic system

MPa

25

25

7

Max. opening height

mm

1250

800

8

Effective size of table

Around the column

mm

1350

1200

Edge 

mm

1200

800

9

Dimensions of hydraulic tension pad

Left and right

mm

1200

-

Back and forth

mm

1200

-

10

Speed of slide

Rush

mm/s

120-160

120

Working

mm/s

10-15

5-12

Return trip

mm/s

100-150

100

Push-out

mm/s

120

80

Secede

mm/s

100

100

11

Motor Power

KW

22

15
---
---